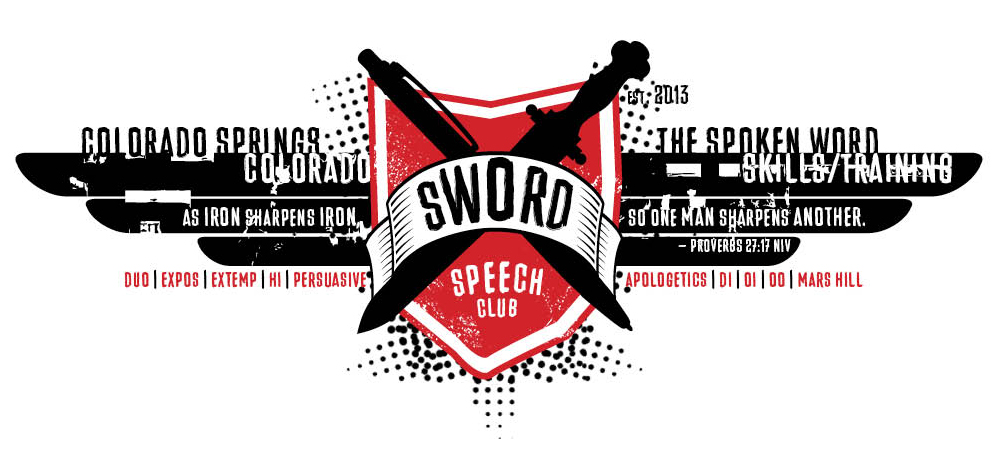 Hear Ye! Hear Ye!
SWord CHALLENGE SPEECH TOURNAMENT
Shall commence on the Day of our Lord,
Saturday, January 27th, 2018
Registration Opens: Monday, January 1st at 10:00 AM
Registration Closes: Sunday, January 21st at 11:00 PM
Script Submission Closes: Tuesday, January 23rd.
Tournament Location:
Colorado Springs Early Colleges
4405 N. Chestnut Street, Suite D
Colorado Springs, CO 80907
Due to the number of events and rounds, we do not have time for on site script submission, therefore SWord Challenge has Mandatory Electronic Script Submission. If you do not get your script approved and need to bring your printed scripts for approval at tournament check-in there will be a $5 fee. All scripts must be submitted by Tuesday, January 23rd.
Time: (Lord Willing)



Check-in at 7:30 a.m.


Rounds begin at 8:30 a.m. and end at 7:30 p.m.


Awards at 8:00 p.m.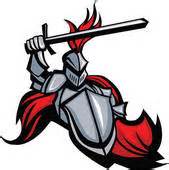 Events Offered:


All Speech Events - Platform, Interp, Limited Prep & Wild Cards


This is a NITOC-Modeled Tournament
Please note that the patterns listed are tentative until close of tournament registration.
For Speech Event information visit the Stoa Website
In order to keep cost low, we ask that each family bring a plate of sweet or salty snacks for the judges lounge.
Please have them on a disposable serving plate.
Requirements for Competitors:



Mandatory Electronic Script Submission


Students must be registered members of Stoa.


Students must register a parent or other adult to judge at the tournament to cover one judging slot per event entered plus one slot. Parent judges are needed in every round of the tournament to maintain its integrity and ensure the tournament runs on schedule.


Students must have an adult chaperone who is 21 years or older.


Cost:
$20.00 for first event - $10.00 for each additional event.
*No Refunds will be made after registration closes
Drop Fee: Each event dropped after registration closes ... $10
While Stoa has initiated competitor self timing, we still welcome the assistance of timers to assist the judges
Lunch and Dinner (Gluten/dairy free) is available for purchase or students may bring their own food. *All Judges will be provided meals.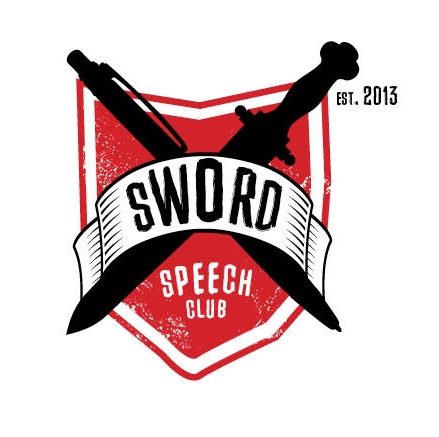 Additional Info:
Competitor Eligibility and Dress Code
For Eligibility information visit https://stoa2012-2013.homeschooldebate.net/eligibility
For Dress Code Information Visit: http://www.stoausa.org/about/dress-code
*If you have any questions, please contact:
Christopher Bateman
batemanchristopher@outlook.com